Brenn Auld
I was introduced to the game in Haiti by my father who himself was an instructor. After moving to California, I played through the Juniors and developed more and more of a passion for every aspect of the game. I played through high school, junior college and then all over the world playing wildcard, open, and futures pro events. During that time I was a hitting partner for various pros as well, after touring. I coached privately for years before starting my academy that I ran with my brother.
I have a deep passion for coaching and believe that I have an ability to contribute to helping players of varying abilities improve their skills and overall game. I focus on helping players build a better understanding of the game through clear communication, fun dynamic drills, and discipline. I'm proud to have built long-lasting relationships with many students over years of teaching them a sport that can last a lifetime.
Highlights
Auld Tennis Academy Owner/Operator - 2009 - 2020
Two time USTA Player Development Coaches Honor Roll - 2018
Two time Athlete of The Year - San Bernardino College - 2000, 2001
#1 So Cal. Junior Boys USTA ranking - 14's (1996) and 16's (1998)


Coaching Highlights
Coach to dozens of Southern California and Nationally ranked Juniors. To name a a few;
Lawrence Formentera (from 10 year old to 15) - #1 So. Cal. Junior 10's, 12's, 14's and, 16's. Easter Bowl Champion 2007. Full scholarship at OU. Currently on ATP tour.
Taylor Cataldi - (10 years old to 18)- #1 So. Cal. Junior 14's and 16's. Easter Bowl Champion. #3 So. Cal. Women's Open pro division. Full scholarship - University of Wisconsin
Jean Baptiste Badon - (14 years old to 18) - #1 So. Cal Junior 18's. #19 in the Nation
Maddison Shepperson - (14 years old to 17) - #2 So. Cal Junior 14's and 16's.
Marley Lambert - (14 years old to 17) - #8 So. Cal Junior 18's. Full Scholarship to Michigan State
Arianna Coulfer (15 years old to 18) - #1 So. Cal. Junior 16's and 18's. Full scholarship to Pepperdine. Currently on the WTA professional tour.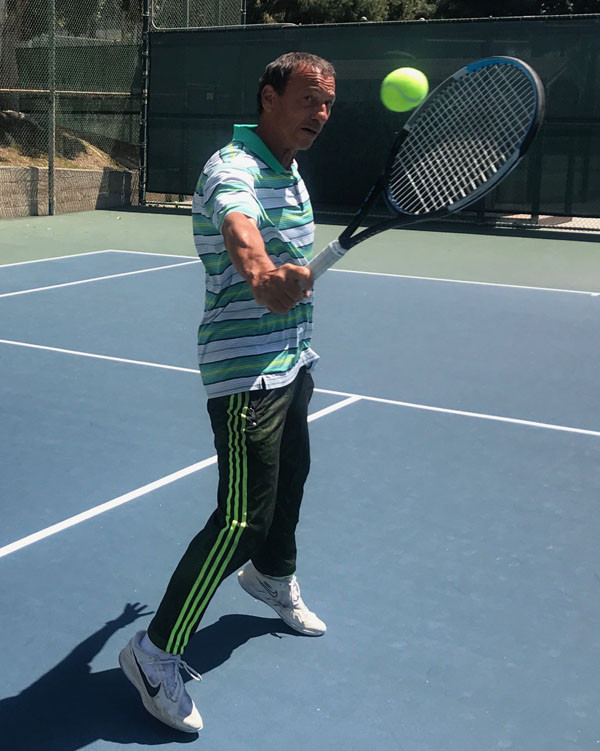 Renard Johnson
Renard started playing tennis at the age of 11. As a nationally ranked player in the juniors he then went on to play collegiate tennis (scholarship) for Hampton University. He and his team won the NCAA division 2 title making Hampton the number one ranked collegiate team in the nation. After college I played around the world on the satellite and challengers professional circuit. After the world tour I went on to represent and play for one of Europe's strongest professional club teams in Germany for 10 years. Having retired from professional tennis I began a new chapter teaching others the sport I love.' I taught lessons in Germany and after several years moved back to the United States. I have been teaching tennis full time to all ages and skill level from beginners to nationally ranked players for over 30 years. I enjoy teaching all levels. I especially enjoy teaching beginners the fundamentals and a solid foundation they will have for the rest of their lives. Fluent in German.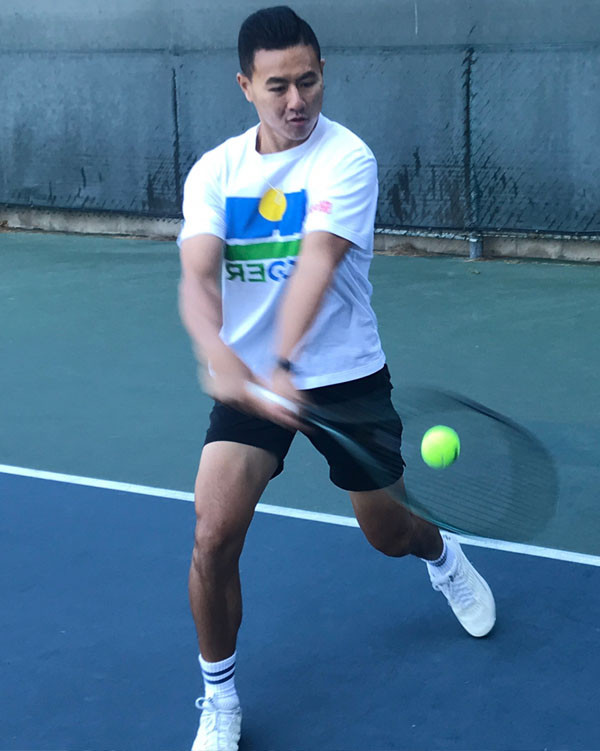 Yi Fang
I learned to play tennis at the age of 5 and started to train competitively a year later. I competed in multiple state tournaments in China. I earned the certificate of national second level athlete in tennis when I was 12. Tennis made up a huge part of my childhood life, I've devoted every weekday in the afternoon and almost the entire weekends to tennis all the way through junior high in China. I went to America to attend high school, and I was the #1 singles/doubles and the captain of our tennis team throughout my entire high school days.
While attending the University of Iowa, I was provided a tennis instructor position and began to teach at the Hawkeye Tennis & Recreation complex. I taught both Private and group lessons and trained students from little kids to adults. Applying knowledge I acquired from Exercise Science degree, my focus was to design sports specific training programs that incorporate not only tennis practice drills, but also performance drills designed specifically for tennis such as speed/agility drills, footwork drills, and proper warm up/cool down routines, etc. I kept coaching for a while after college and went on pursuing a master's degree in Exercise Science at Northeastern University.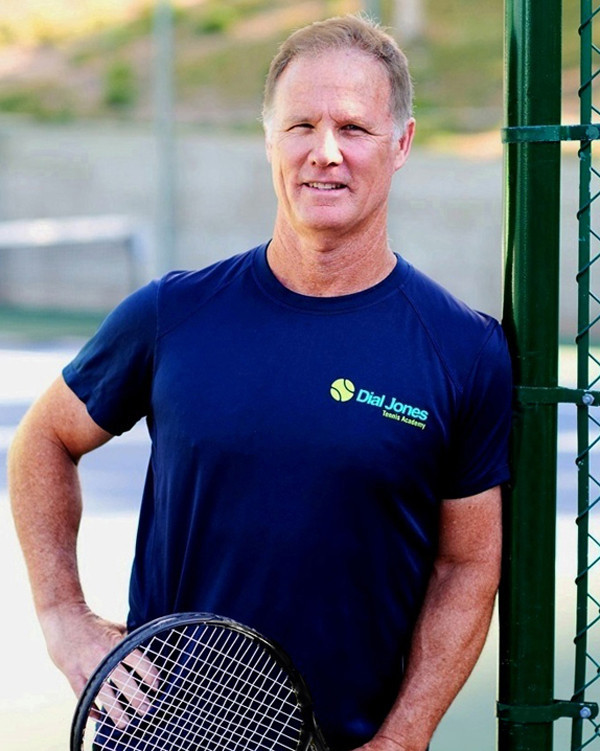 Dial Jones
Coaching for me is about helping you reach your tennis goals. I believe in improving your performance as a tennis athlete first, with winning being the result of achieving your goals.
Our program challenges our students to strive for improvement in areas, rather than a "winning at all costs" philosophy. We also believe in working together with our students in a cooperative manner in which decisions are collaborative and the training structure is flexible.
You, the student, should feel that the lesson is uniquely tailored to you and taught by a trained professional who enjoys teaching and being on the court with you.